the best bounce houses & water slide rentals in Sterling Heights, MI
Order-by-Date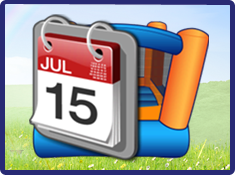 Mobile Video Game Trucks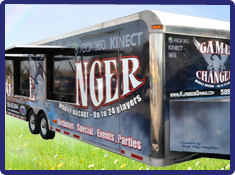 Bounce Houses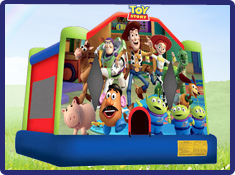 Combo Bounce Houses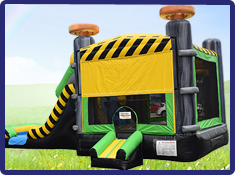 Water Slides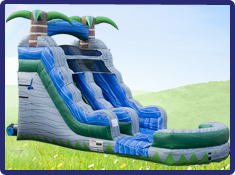 Interactives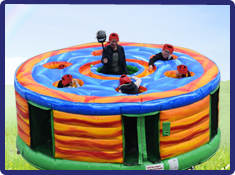 Inflatable Games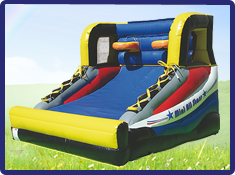 Inflatable Obstacle Courses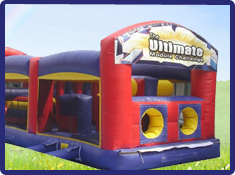 Miniature Putt Putt LED Golf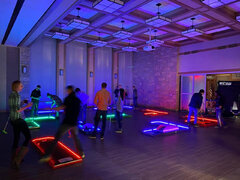 Tents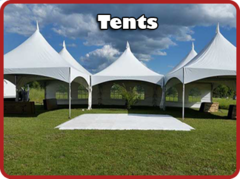 Led Event Furniture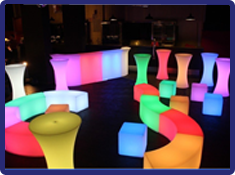 Dunk Tanks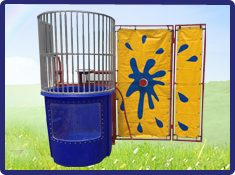 Tables & Chairs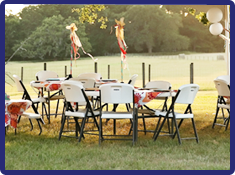 Accessories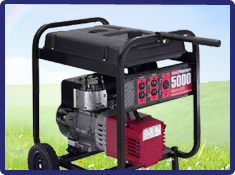 Concession Machines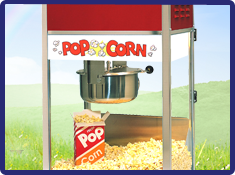 Ice Cream Carts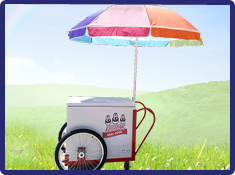 Skydancers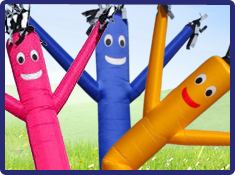 Concession Supplies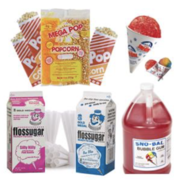 Welcome to ABR Party Rental, your premier destination for bounce house and water slide rentals in Sterling Heights, MI! We're proud to serve the communities of Clinton Township, Shelby Township, and even further afield to New Haven. With a passion for bringing joy and a commitment to customer service, our business offers everything needed to ensure your event is a success.
As a family-owned company, we understand the importance of ensuring your kids have a blast at their parties. That's why we specialize in the rental of bounce houses, moonwalks, and water slides. The joy on children's faces when they see our inflatables is priceless. We also offer tent, table, and chair rentals to complete your party setup. We can help whether you're planning a small backyard birthday party or a large community event at places like Dodge Park or in neighborhoods like Moravian Hills.
For those organizing events at local schools such as Sterling Heights High School or De La Salle Collegiate, we offer a variety of party rental equipment and services. Our selection includes tents and tables to accommodate all your guests, as well as popcorn machines and snow cone machines for the perfect concessions.
A visit to Sterling Heights wouldn't be complete without mentioning our beautiful churches. We regularly service events at places of worship like the Bethesda Christian Church. So whether you're planning a church fair or a birthday party, ABR Party Rental has the equipment and expertise you need.
But we aren't just limited to Sterling Heights. We extend our services to nearby cities, including Saint Clair Shores, New Baltimore, Troy, Royal Oak, and Rochester Hills. We're proud of our broad delivery area, ensuring our high-quality rental items are available to as many people as possible.
Our party rentals come with competitive pricing, designed to provide a variety of options for any budget. From bounce house rentals to obstacle courses, we ensure availability and a straightforward rental process. Questions about our products or pricing? Our dedicated staff are always on hand to provide the information you need.
Our commitment to your event's success doesn't stop at our rentals. We believe in the power of experience, creating lasting memories for our customers. When you hire ABR Party Rental, you're not just hiring a company. You're inviting us to be a part of your celebration, and we take that invitation seriously.
With years of experience serving the Sterling Heights area and the surrounding cities, we understand what it takes to bring joy to parties. Our inventory features everything needed for a successful event. So, whether you're in Sterling Heights, MI, or one of the surrounding townships or cities, trust ABR Party Rental for all your party needs.
Make your event memorable with ABR Party Rental. We promise you an unforgettable experience filled with laughter, fun, and the utmost professionalism. We're ready to take your party to the next level. Contact us today to learn more about our products and services!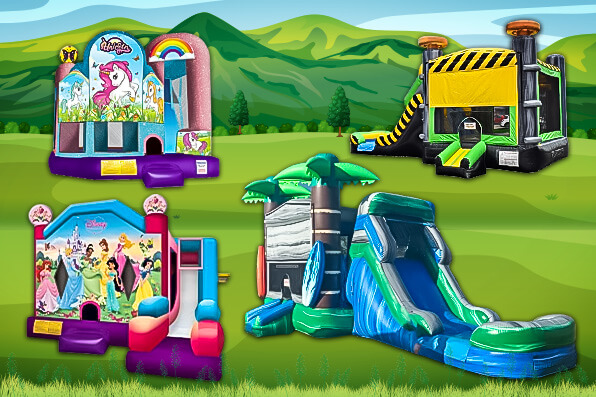 Combo Bounce Houses
Combining the best of both worlds, combo bounce house rentals from ABR Party Rental in Sterling Heights, MI are a surefire way to amplify the fun at any party. These inflatables, often a delightful fusion of a bounce house, moonwalk, and jumper, offer a captivating play space for children. The kids' faces light up as they bounce and jump in the safety of our top-quality inflatables. Whether you're planning a family gathering or a carnival-like extravaganza, our combo bounce house rentals will undoubtedly be the highlight of the event. Encouraging both physical activity and endless fun, these rentals truly embody the spirit of childhood joy and excitement. Choose ABR Party Rental for an unforgettable party experience in Sterling Heights, MI.
Get Details Now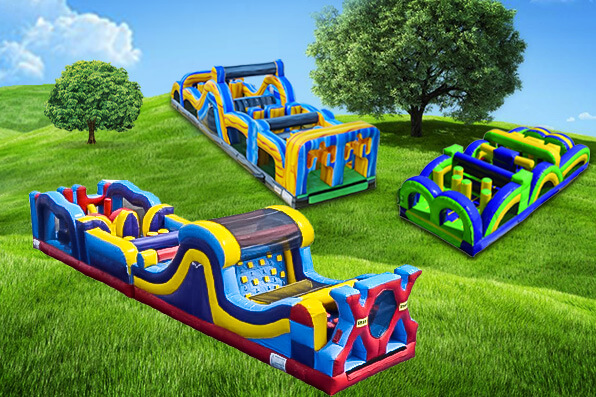 Obstacle Courses
For an adrenaline-filled experience, consider obstacle course rentals from ABR Party Rental in Sterling Heights, MI. Our courses are designed to provide the ultimate fun for children and kids alike. Whether it's a backyard birthday party, a carnival, fair, or festival, our high-quality inflatable obstacle courses will undoubtedly be the highlight. These jumper moonwalks are perfect for enhancing any gathering, offering an exciting place for children to engage in active play. Our obstacle courses are designed to be safe and durable, providing peace of mind for people organizing the event. So, if you're in the Sterling Heights area and planning an event that kids will remember for a lifetime, ABR's obstacle course rentals are an exceptional choice. Turn any event into an adventure with ABR Party Rental!
Get Details Now!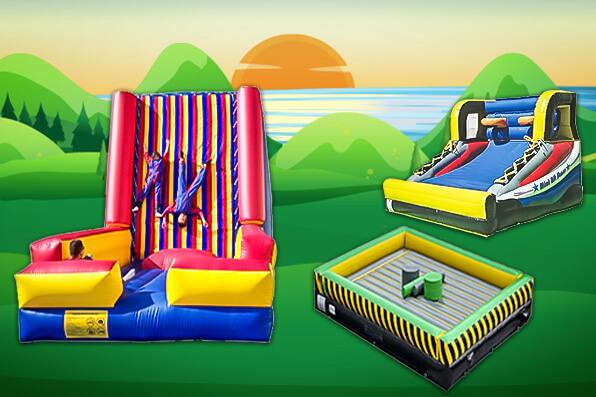 Interactive Games
Interactive game rentals from ABR Party Rental in Sterling Heights, MI add a touch of excitement and competition to any event. Whether you're planning a carnival, fair, or festival, our game rentals are designed to provide fun and entertainment for all ages. From traditional moonwalks to innovative, interactive challenges, our selection will ensure the success of your party. These games can be set up in any backyard or event venue, turning the ordinary into the extraordinary. Whether it's a business event looking to boost team spirit or parties aiming to deliver unforgettable experiences, our interactive game rentals have you covered. So let ABR Party Rental transform your event into an engaging, fun-filled extravaganza that your guests will remember for years to come!
Get Details Now!
5 Reasons To Choose ABR Party Rental
Dedicated Customer Service: At ABR Party Rental, our customers are at the heart of everything we do. From your initial inquiry to the delivery and setup, we offer a seamless, stress-free experience. Our team is always on hand to answer any questions, provide advice, and ensure your event runs smoothly.

Safety and Quality: We take safety seriously. Our rental equipment undergoes regular maintenance and inspections, ensuring that every item we offer is safe, clean, and of the highest quality. Your guests can enjoy the festivities with peace of mind.

Wide Range of Options: We offer an extensive selection of rental equipment, including bounce houses, water slides, tables, chairs, tents, and interactive games. Whether you're planning a small backyard gathering or a large community event, we have options to suit every occasion and need.

Experience and Expertise: With years of experience in the party rental industry, we understand what it takes to make an event successful. Our knowledge and expertise allow us to help you choose the best equipment for your event and ensure everything goes off without a hitch.

Community Focus: ABR Party Rental is proud to be a part of the Sterling Heights community. We understand the local area and its needs, allowing us to provide a personalized service that's truly in tune with our customers. By choosing ABR, you're supporting a local business that's committed to contributing positively to our community.
ABR Party Rental is ready to party! Are you?
When it comes to celebrating life's special moments, choosing the right party rental service can make all the difference. At ABR Party Rental in Sterling Heights, MI, we offer more than just high-quality rentals—we bring your dream event to life. We take pride in our dedicated customer service, our commitment to safety, and our wide range of options, ensuring we have something for everyone. Whether you need a bounce house, water slide, tent, or interactive game, we have you covered.
Our dedication to customer service sets us apart from the rest. We value our customers and go the extra mile to meet their needs, ensuring their event is as stress-free and enjoyable as possible. From initial inquiries to delivery, setup, and tear-down, our team is committed to making your experience seamless and satisfying.
Safety is our utmost priority. We meticulously maintain our rental equipment, inspecting and sanitizing each item between rentals to ensure that your family and friends can enjoy a fun, safe environment.
The variety of our rental options is another reason to choose ABR Party Rental. We offer an extensive selection, including inflatables, tents, tables, chairs, and interactive games. Whether you're throwing a small backyard party or a large community event, we've got you covered.
We understand that each event is unique, so we offer customizable packages to meet your specific needs. From budget-friendly to high-end, we're equipped to handle it all.
Our experience in the industry allows us to deliver not just products, but memorable experiences. We understand what it takes to make a party successful and we're here to help you every step of the way. We take pride in the role we play in creating joyful memories that last a lifetime.
Finally, we value our community in Sterling Heights and the surrounding areas. We're not just a business serving clients—we're neighbors serving neighbors. By choosing ABR Party Rental, you're choosing a partner dedicated to making your event as special as possible. Trust us to bring your vision to life. Let's celebrate together with ABR Party Rental!