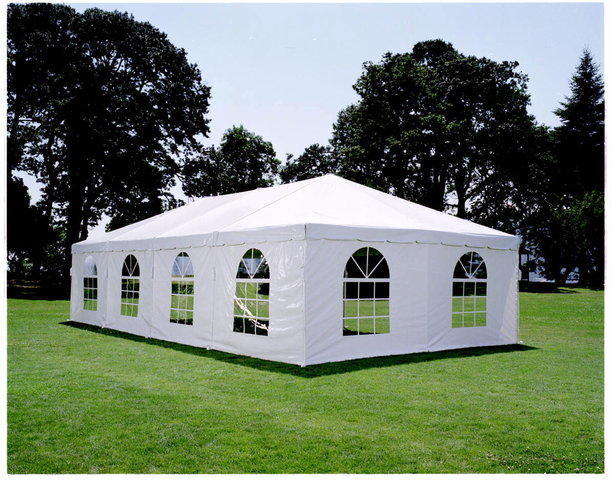 20' Frame Tent Window Side Wall
20' Frame Tent Window Side WallIntroducing the 20' Frame Tent Window Side Wall – the perfect addition to your outdoor event setup. This high-quality side wall is designed to fit a 20' frame tent and provides additional privacy and protection from the elements.
Crafted from durable and waterproof material, this side wall is built to withstand the toughest weather conditions. The clear window panel allows natural light to enter the tent while providing a clear view of the surrounding area.
Installation is quick and easy, with the included hook and loop fasteners ensuring a secure and snug fit. The side wall is also easily removable, allowing for customization of your event space.
Whether you're hosting a wedding, corporate event, or outdoor party, the 20' Frame Tent Window Side Wall is an essential accessory for your tent setup. Order yours today and make your event unforgettable.