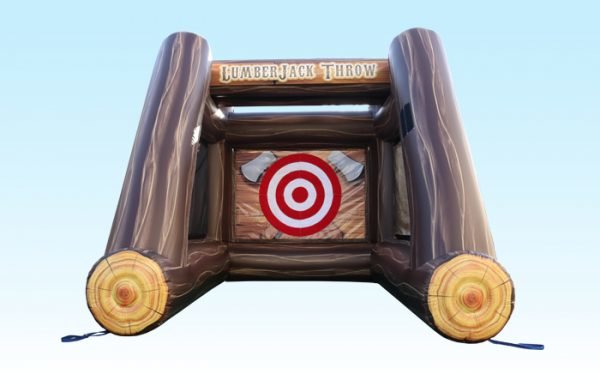 Axe Throw Interactive Inflatable
Axe Throw Interactive Inflatable rent yours today!
​​​​Inflatable axe throwing is a fun and exciting activity that has become increasingly popular in recent years. It involves throwing an inflatable axe at a target, similar to traditional axe throwing, but with a much safer and more accessible approach.
Whether you're planning a corporate team-building event, a birthday party, or just a fun day out with friends, inflatable axe throwing is a great way to get everyone involved and having fun. The inflatable axes are lightweight and easy to throw, making it accessible for people of all ages and skill levels.
In addition to being a fun activity, inflatable axe throwing can also be a great marketing tool for businesses. By incorporating your branding into the inflatable axes and target, you can create a unique and memorable experience that will leave a lasting impression on your customers.
Overall, inflatable axe throwing is a fun, safe, and exciting activity that is perfect for any occasion. So why not give it a try and see what all the fuss is about?