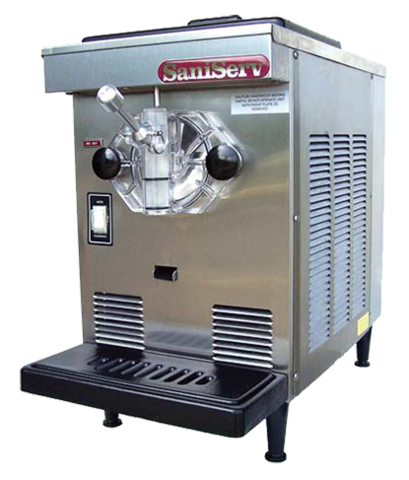 Soft Serve Ice Cream Machine
Introducing our top-of-the-line Soft Serve Ice Cream Machine, perfect for any rental event or business looking to add a delicious and profitable dessert option to their menu. This machine is designed with efficiency and ease of use in mind, allowing you to serve up to one flavor of creamy, smooth soft serve ice cream at the touch of a button. The machine is also equipped with a powerful compressor and a high-quality mixing system, ensuring that your ice cream is perfectly blended and chilled to perfection every time.With its sleek and modern design, this Soft Serve Ice Cream Machine is sure to attract customers and add a touch of sophistication to your business.
Perfect for graduation parties, birthday parties, corporate events, weddings, showers, bar mitzvahs and more!
Please note machine comes with one bag of mix to yield approx 80-100 servings, additional supplies available at checkout.
Please note machine is heavy and needs to have sturdy table to sit on as well as its own 110 volt outlet as it requires
its own power source.