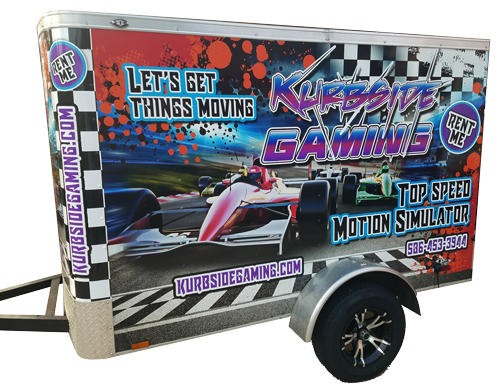 Top Speed Race Car Simulator




Please call to reserve this item

The Top Speed Race Car Simulator is the ultimate driving experience for adrenaline junkies and car enthusiasts. This state-of-the-art racing simulator is designed to provide an immersive and realistic driving experience that will leave you feeling like you're behind the wheel of a real race car.
Featuring a powerful engine and advanced graphics, the Top Speed Race Car Simulator offers unparalleled speed and precision. With its responsive controls and realistic feedback, you can feel every turn, twist, and bump in the road as you race towards the finish line.
Whether you're a seasoned pro or a novice driver, the Top Speed Race Car Simulator is the perfect way to test your skills and push yourself to the limit. So why wait? Get behind the wheel and experience the thrill of high-speed racing like never before!
Please note the price is for a 2 hour rental, additional time can be purchased at $150/hr please email or call if you need to add addtional time to your order.
This unit is a one person at a time experience and can accomodate a participant every 5 minutes.
https://www.youtube.com/shorts/dA4hTSpbE-E